We had many back editions to view here, your logs, (in one of our designs please!), and articles are still wanted.
Please take the time to read the pages explaining why we formed, the 'introduction' pages. We are owners and friends, supporting owners!
See the advice page or the hints and tips! We offer, real practical help to all those owners of the Y.M. sponsored designs, and to the owners of other craft by the same designers. We have a team of experts who have built their own boats, and are able to answer most questions regarding the problems one might encounter at any stage of building or sailing. We are printing many hints and tips, from owners, some new, some you may have seen before, but all relevant.
The Eventide Owner's Group has a bright burgee to fly!.... See the Burgee page
See also the donations page for the state of our finances and how to keep this page going.
Above, John, the website coordinator seen with Marjorie and Maurice on the occasion of M.G.'s 90th birthday party, that he organised.. The sail past was on local TV!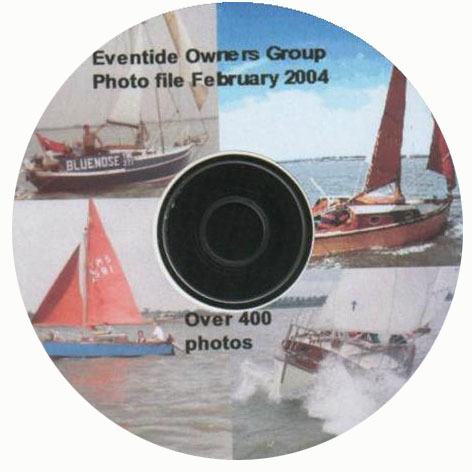 The CD as above, left contains well over 1,500 photos of Y.M. design boats, extracted from the site, no other boats, just OUR boats, 650Mb of them, now just £5.00. UK, or download them for free off the site!
The DVD on the right is the story of the building of an Eventide, on film, from lofting to launch, £7.50 UK. Contact us for a copies of either. All proceeds to the EOG. Plays on most DVD players or on a PC in Windows Media.
See 'Our Boat Designs' page for details of our boats and how to get hold of the drawings...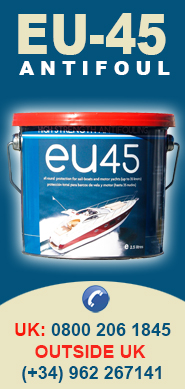 Click on the can to find out about discount Antifouling!
Min 2 cans, for free delivery in mainland UK. Special deal for Europe too.
See the Stoppress page for more details.